Take pride in your community by taking part in Viva CalleSJ!
June 16, 2017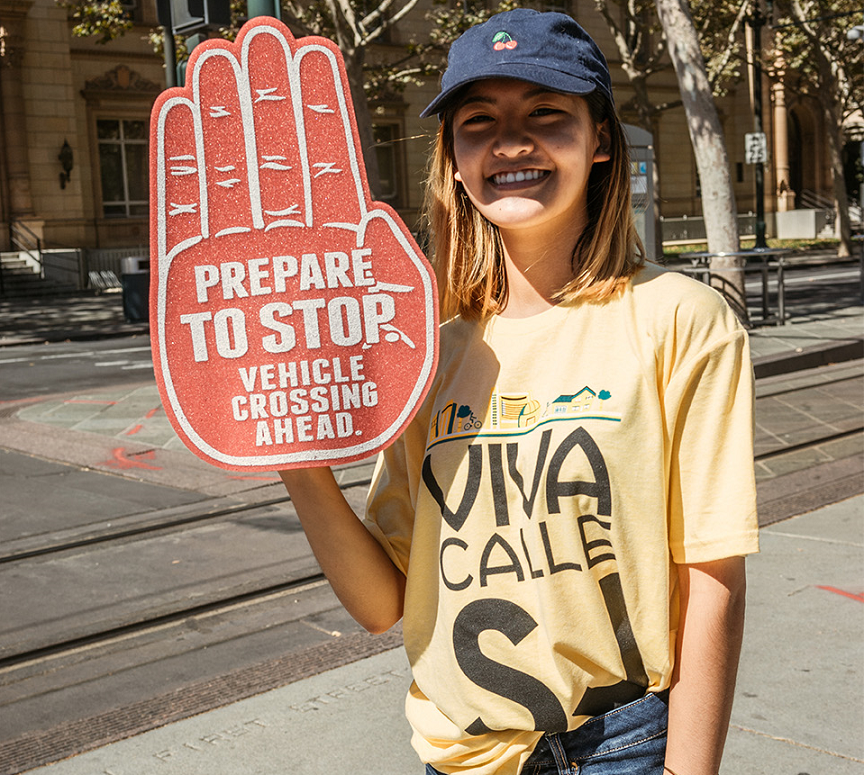 Take pride in your city, San José! Get excited about upcoming Viva CalleSJ, Sunday, September 17! We are calling all members of our community to step up and volunteer for this fun and safe open streets event. Tell your friends, co-workers, and family to get involved as there are many ways to contribute before and during the event. Team up with the Department of Parks, Recreation and Neighborhood Services to ensure a positive experience for participants along our 7-mile route extending through the heart of San José, from Japantown to Lake Cunningham Park!
"I wish I didn't volunteer at Viva CalleSJ" – Said no one ever! Viva CalleSJ offers unique volunteer opportunities to connect with the community, engage with attendees, and get to know the city. In past Viva CalleSJ events, we've taken time to listen to those who have volunteered. Our volunteers have enjoyed their experiences in exploring the city, helping others with bike issues and general questions, receiving a "Swag Bag" filled with goodies, and so much more. But don't take our word for it, this is what our past volunteers had to say about their experience:
"Volunteering at Viva CalleSJ was one of the best experiences of my year, I love the Viva CalleSJ volunteer T-shirts!"
"I enjoyed the event and being able to talk with different participants about how they were enjoying the event and being able to roam in the car-free streets."
Whether you want to spread the word about Viva CalleSJ, help with setup and teardown, patrol the route, or monitor an intersection - we need you! Find out about the roles we're looking to fill and available shifts on our Viva CalleSJ Eventbrite page.