2017 Viva CalleSJ Stage Schedule
September 14, 2017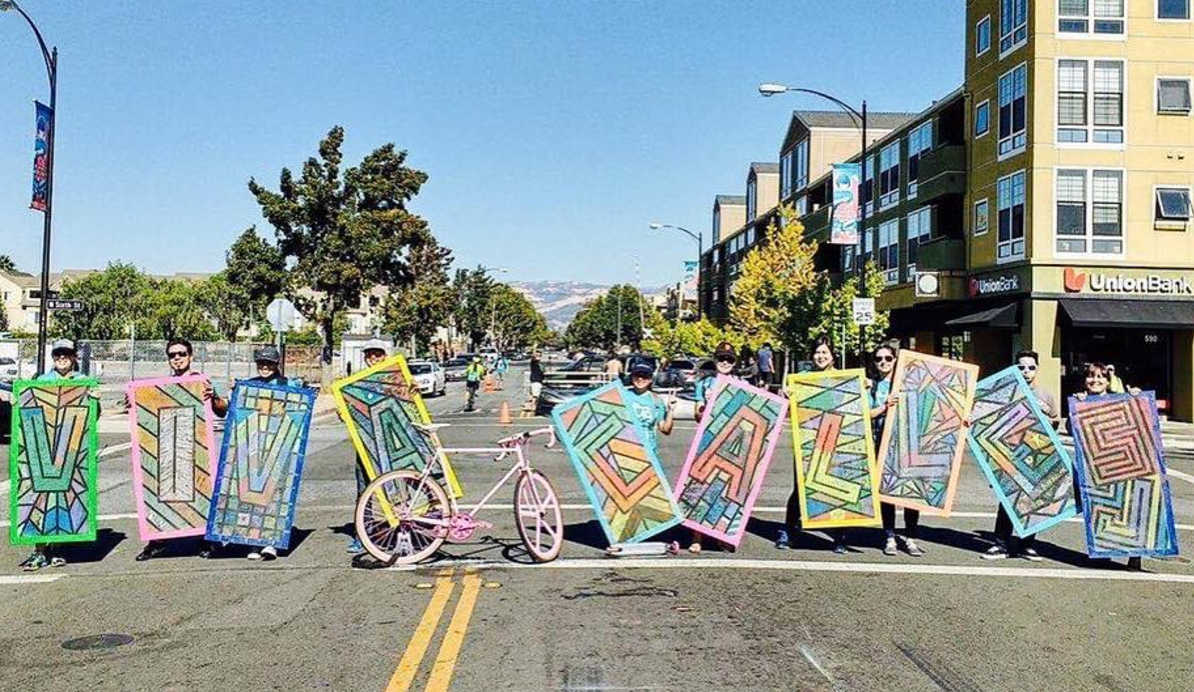 Looking to plan your Viva CalleSJ adventure? Don't know where to be or when? Hopefully this well help! Check out the complete stage schedule for all hubs below. Want to know what else is happening and where click HERE.
10:00AM to 10:20AM - Kendama Demonstration

10:31AM to 10:50AM - Lotus Preschool Singers

11:00AM to 11:20AM - Ukulele Jams Youth Performance

11:30AM to 11:50AM - Halau Na Wai Ola – Hula Demonstration

12:00PM to 12:20PM - Peace On Your Wings cast Singing

12:30PM to 12:50PM - Kids Dance Instructor: Noriko Roner Dance

1:00PM to 1:20PM - The Get Down Dance Studio Dance

1:30PM to 1:50PM - Michael Yoshihara + Friends Instrumental Band

2:00PM to 2:40PM - Sweet Sam Band

City Hall Welcoming Hub programmed in collaboration with Office of Immigrant Affairs
11:00AM to 11:50PM - Abyssini Dance Group Demonstration

12:00PM to 1:00PM - Beginner Salsa Lessons (no partner or experience required)

1:00PM to 3:00PM - San Jose Chamber Orchestra Quartet
10:00AM to 11:00AM - Free Morning Tai Chi Class

11:00AM to 12:00PM - Akoma Arts African Drum and Dance

12:00PM to 1:00PM - Banda la Conquistadora & Rivera's Dancing Horses

1:00PM to 2:00PM - Tezkatlipoka Aztec Dance & Drum
2:00PM to 3:00PM - DJ Vex One
Mexican Heritage Plaza Hub sponsored by AARP
10:00AM to 10:20AM - Hālau Nāpuaokamokihanaoha

11:00AM to 11:10AM - San Jose Taiko

11:30AM to 12:00PM - Calpulli Tonalehqueh

12:35AM to 1:10PM - Los Lupeños de San Jose

1:45AM to 2:45PM - Banda Nuevo Estilo

DJ OZZY spinning all day!
10:00AM to 11:00AM - Free Morning Zumba Class

11:00AM to 11:30AM - Story Time

11:30AM to 12:30PM - Free Zumba Class

12:30PM to 1:00PM - Story Time

1:00PM to 3:00PM - Musical Performances
10:15AM to 11:15AM - Bollywood Work Out

11:30AM to 12:00PM - CrossFit Weightlifting Showcase

12:00PM to 12:10PM - Kindred Kids – Strength & Conditioning Demonstration

12:10PM to 12:45PM - Free Family Fitness Class