Pokémon GO FAQ for Viva CalleSJ
September 11, 2017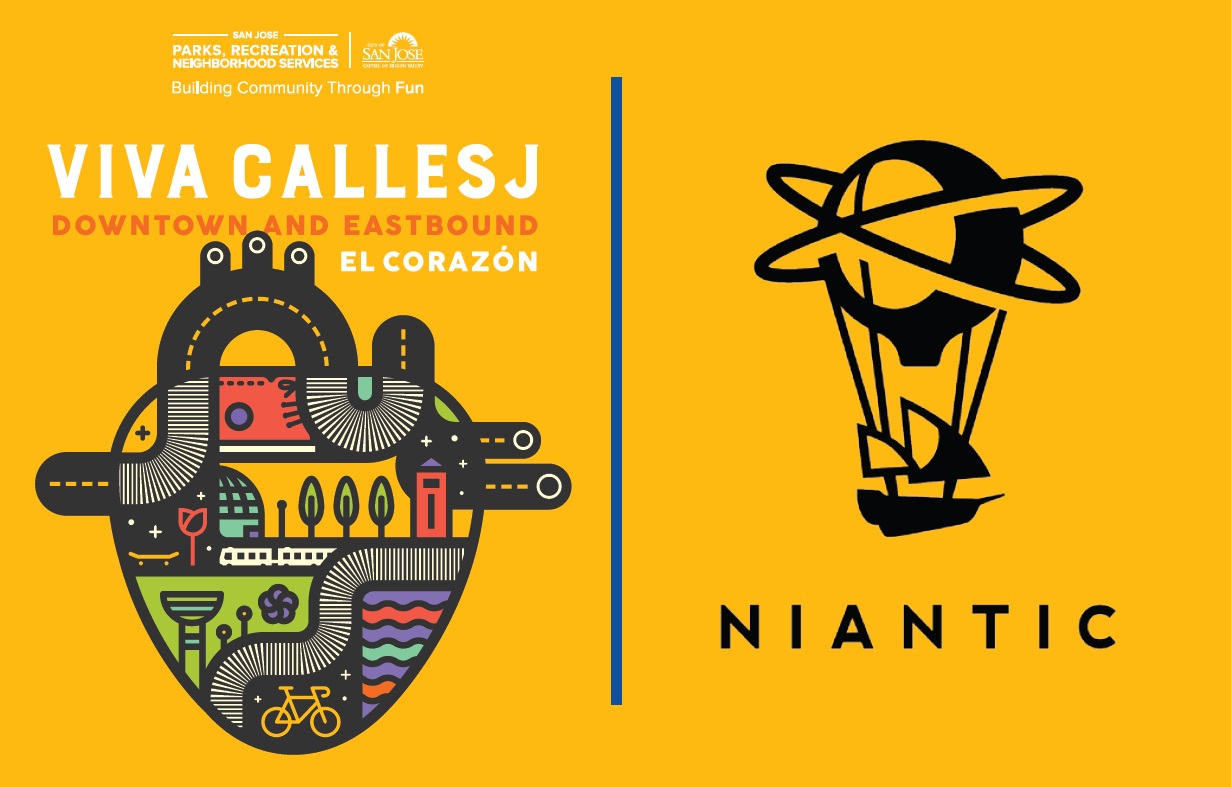 Event Information:
The Viva CalleSJ event is hosted by the Department of Parks, Recreation and Neighborhood Services. Please see our website for additional event information www.vivacallesj.org and our press release for additional information http://myemail.constantcontact.com/Pok-mon-GO-Activities-during-Viva-CalleSJ.html?soid=1126946575015&aid=Z6vwsIY3cFk.
This is a free event and is open to all ages. No tickets are required.
The official event date and time is Sunday, September17, 2017 from 10:00am – 3:00 pm and will span 7 miles of San Jose's streets, connecting communities from Japantown to Lake Cunningham Park.
While attending the event, please always be aware of your surroundings, follow all local rules and respect other Trainers, event attendees, members of the city staff, security, police and event staff.
Pokémon GO integration:
The Pokémon GO integration will include a curated selection of PokéStops and Gyms across the Viva CalleSJ route, centralized in Japantown, St. James Park, Mexican Heritage Plaza, and Lake Cunningham.
This event will feature more than 130 PokéStops and over 25 Gyms along the route, in addition to the ones curated by Viva CalleSJ. Many of these PokéStops will have Lure Modules placed on them.
Get in some extra fun and look for the ambassadors in Japantown, St. James Park, Mexican Hertiage Plaza, or at Lake Cunningham. Ask for a Golden Raid Pass and return it to one of the Viva CalleSJ merchandise booths in Japantown, Mexcian Heritage Plaza or Lake Cunningham Activity Hubs to enter a free raffle for a chance to win a tour of Niantic's San Francisco Office. The first 1000 trainers to return a pass to each of these hubs will receive a unique freebie! Supplies are limited and first come first serve.
More Pokémon may appear across the 7 mile area of the Viva CalleSJ event. Participants are not required to travel the entire 7 miles and can enjoy the Pokémon GO experience at any point along the route.
Please use the hashtag that is used for the entire Viva CalleSJ event on social media #VivaCalleSJ.
Players will be able to play the game normally, including catching local Pokémon, battling at Gyms and collecting items at PokéStops. Please note that there will not be any region-locked Pokémon at Viva CalleSJ.
The Japantown, Mexican Heritage Plaza and Lake Cunningham Activity Hubs will serve as centralized locations for the event with an info tent for the Pokémon GO integration, social media context, and other programmed activities.
Parking
Parking will be impacted due to road closures along the route. We encourage you to take VTA or public transportation when possible. Additionally, you can find information for parking downtown at www.parksj.org.
Safety/Traffic
Please make sure children stay with parents or guardians and stay safe.
Please be aware of your road safety at all times and follow all traffic signals for crossing the street.
Public Restrooms and Water
Hydration stations and restroom facilities are available at all Activity Hubs along the route.